FREE LESSON - HOW TO READ TAB
There are 2 common methods for reading music on guitar. One is called TAB and the other is called SCORE. In Guitar Tots Book 2 we are going to use TAB.
TAB is useful if you want to know a note that is being played and what fret it is being played on to make a tune.
A TAB diagram represents the 6 guitar strings and the frets to be played to make the melody. TAB is shown as a series of numbers, zero (0) being the open string, (1) being the 1st fret, (2) being the 2nd fret and so on.
(a.3) Here is a diagram of some tab. See if you can play the tune.
So in the example above in order we play a note at the 3rd fret on the A string two times, then the open D string, then the 3rd fret on the A string again, then the 3rd fret on the D string and finally then 2nd fret on the D string.
Did you recognise the melody? Played with a little rhythm we make the first line of Happy Birthday.
With a little practice, TAB is very easy to use to play our songs and melodies!
YOU CAN ORDER BOOK 2 NOW!
Get the complete package delivered directly to your door.
OFFER ENDS MIDNIGHT 31st JANUARY 2020. Buy Now!
Complete package - Lesson book, DVD & Audio CD
Usual Price: £19.99
Secure Payment: MOBILE - TABLET - PC
*No Paypal account required.
SPECIAL OFFER! - FREE UK DELIVERY.
We will deliver First Class Post FREE in the UK until Midnight 31st December 2019.
Prefer to buy on Amazon? Then click below...
Click Here >> (UK only)
Click Here >> (UK only)
We take your internet security very seriously which is why we only use Paypal secure payments or Amazon to process your order.
Your Purchase is 100% RISK FREE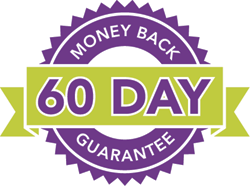 Because we are so sure that the Guitar Tots method is the best available - anywhere! - we can happily offer you a full, unconditional 100% refund if you and your child are not delighted with what you receive. Just email us within 60 days stating that you want your money back at admin@guitartots.com and we will refund you the full cost, no questions asked AND - you get to keep the course.